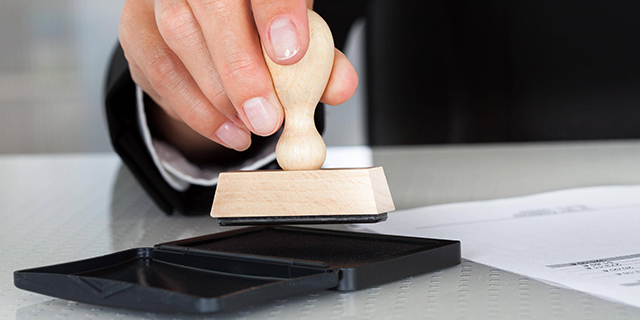 A permit to fly is required if the airworthiness of an aircraft is limited for administrative or technical reasons.
An administrative limitation of airworthiness applies, for example, if the content of a given board document no longer reflects the current status of the aircraft or its validity has expired. A technical limitation of airworthiness applies if the aircraft indicates a physical defect or damage. This includes inspection intervals that have been exceeded.An application may be submitted by anyone, but in order to take account of the necessary degree of responsibility the applicant should be able to demonstrate his or her possession of adequate knowledge.
EASA Aircraft
In order to obtain a permit to fly, a distinction has to be made between two application procedures. If the safety of design of the aircraft should be affected, the application has to be assessed and approved by the EASA (EASA Form 37).
If the safety of design is not affected, the Federal Office of Civil Aviation (FOCA) is responsible for handling the entire application (EASA Form 18b). Cases in which responsibility lies solely with the EASA:
If the aircraft does not meet the requirements of the type certificate

If an airworthiness limitation, certification maintenance requirement or airworthiness directive has not been complied with
If the intended flights are to take place outside the approved flight envelope

Please note that, regardless of which authority is responsible, Form 21 must be submitted exclusively and directly to the FOCA (permittofly@bazl.admin.ch).
Non-EASA Aircraft
Sole responsibility for the assessment of "Non-EASA" aircraft in terms of safety of design lies within the FOCA. In view of this, both forms (18b and 21) must be submitted to the FOCA (permittofly@bazl.admin.ch).
Further information
Contact
Federal Office of Civil Aviation FOCA
Airworthiness
Tel: +41 58 465 67 89